Program Team
One thing I believe to the fullest is that if you think and achieve as a team, the individual accolades will take care of themselves. Talent wins games. But teamwork and intelligence wins championships.
– Michael Jordan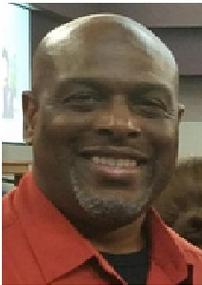 RICHARD FOSTER
FOUNDER & EXECUTIVE DIRECTOR
RICHARD FOSTER is a father with three sons and four grandchildren. He grew up in Bryan, Texas with his father, mother and six siblings. His passion to help youth comes from his own success in overcoming childhood struggles and shame. With a strong support base that he received growing up, he graduated from Bryan High School and attended Tyler Junior College on a football scholarship then transferred to Angelo State University where he earned a Bachelor Degree in Kinesiology, with a minor in Physiology. He has worked with youth for over 24 years as a Juvenile Detention Officer, Special Education Teacher, Education Paraprofessional and Coach. Richard has been profiled on "BubbleLife" by Reporter Dawn Tongish, "Mind Your Black Business" by Louiseza Sanderson, BlogTalkRadio's "Black Wealth Creation" with host Shawn Hill, "Inside The Game" Sports Talk Radio Show hosted by Robin Valetutto, and "STI740: Beyond the Game" Youth Sports Talk and Education Show.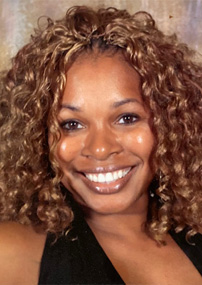 SHANNON LEE
VICE PRESIDENT OF OPERATION
SHANNON LEE is a Clinical Social Worker, a licensed professional counselor, and a licensed marriage and family therapist.  She is an honor graduate of Letourneau University having earned a Master's in Counseling. She is an honor graduate of the University of Phoenix having earned a Bachelor's in Psychology.  She has held positions as Primary and Secondary Teacher, Professional Speaker, Safety Coordinator, and Site Coordinator for the Dallas Independent School District. She is a Certified Tax Preparer and a Texas Notary currently training as a Texas and National Signing Agent. She is a Choreographer, a published poet, and she has served as Board Treasurer and Director of Dance for Lancaster Lil Tigers, Lancaster, Texas.  Ms. Lee has achieved membership in the National Honor Society, Alpha Beta Kappa Honor Society, Delta Omega Honor Society in Public Health, and Psi Chi International Honor Society in Psychology. She was recognized for Texas Afterschool Centers on Education (ACE) Program Top Family Engagement Leader, and the Dallas ISD Business Education Career Preparation Program.  She is a member of the American Association for Marriage and Family Therapy,  the American Association of Notaries, the National Notary Association, TaxPro.org (IRS), and the National Society of Tax Professionals.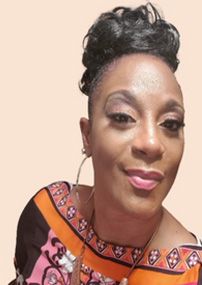 La Donna Fields Davis
MENTOR
La Donna Fields Davis affectionally known as La'Donna Love across social media, was born and raised in Shreveport, Louisiana, and now resides in the Dallas/Ft. Worth area of the great state Texas. Wife, mother, GiGi are just some of the hats she wears but the most important one to her is servant. Receiving that hat after she became a (born-again) believer of Christ as the Son of The Living God whom she dedicates her time and attention to… God, His Word and His creation! Her 20-year life experience as a military wife, has given her much to share. She is a very outgoing energetic person and love dealing with people and the issues that company them. Spending time in the Word of God and sharing it with anyone who will listen, graphic creation, singing, song writing, poetry writing, and photography are just the most heart-centered ways she devotes her time. She has chosen to give back to the world all that life has given her in any way God allows and in volunteering as time and opportunity allows.She attends Global Harvest Kingdom Church under the pastoral leadership of Rufus B. Fields Jr. She unapologetically uses all her God given talents and abilities to uplift the name of the Sovereign, and Almighty God! First and foremost, a Kingdom citizen is who she it!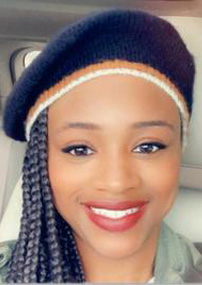 Jenia Brookins
DANCE INSTRUCTOR
Jenia Brookins is a dance instructor from Detroit, Michigan. I moved to Dallas at the age 21 for better opportunities. I'm a wife, mother, sister and aunt.  I have two children who keep me on my toes. I started dancing at the age of 12 in middle school. Dancing allowed me to build confidence, and self-esteem. I knew that if I could conquer dancing I could do anything.
Being a dance instructor, I hope to inspire my students and encourage them to reach their full potential. Dance is not just moving to a beat, but it is learning rhythm, structure and technique. In class I hoped students will gain confidence, strength to conquer challenges, and motivation to continue to keep going no matter how difficult things or dance can get.
I joined S and F Athletes because it was an opportunity for me to believe in myself that I can be what God has called me to be and that is to guide our youth through dance. I'm so grateful for the opportunity to grow with this organization and to be a part of it Thank you S and F Athletes.