Board of Directors
We cannot seek achievement for ourselves and forget about progress and prosperity for our community … Our ambitions must be broad enough to include the aspirations and needs of others, for their sakes and for our own.  – Cesar Chavez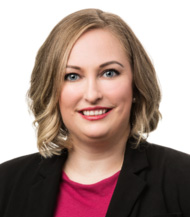 Sydnee Shorten
President
Sydnee Shorten is an Account Executive at Lockton Dunning Benefits, where Sydnee recommends, coordinates and implements a full range of HR benefit administration and risk solutions specific to life, disability, PTO and leave programs. In addition to being recognized as a leader in integrated absence solutions, Sydnee has over ten years of passionately protecting families and businesses through financial education and strategies. Sydnee developed a strong sense of devotion for the nonprofit sector during her early twenties, as a survivor of domestic violence.  Sydnee was a program participant of non-profit organizations while recovering from the traumatic events and becoming self-sufficient. With a lack of parental guidance as a child, Sydnee later understood the impact, influence and importance of adult role models for the next generation. Sydnee's life experiences are what drive her dedication and passion for making a difference in the world, one child at a time.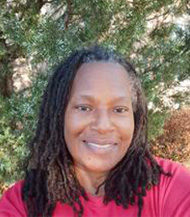 Bernadette Sneed
Vice President
Bernadette Sneed move from North Caroline to Fort Worth in 1981 and has been in Texas for 35 years. She is a mother of 2 children and 2 grand-kids and also, has 4 honorary children and 9 honorary grand-kids. She has years of experience in customer service and has a big heart in giving back to help our youth, and community. She has done volunteering work since the 4th grade and love it. Through out the years, she has volunteered for high school basketball, pee wee football, high school volleyball, USA track and field. Debbie Allen Dance Academy (Fort Worth), and Big Brother Big Sisters just to name a few. Volunteering for S and F Athletes has filled a void in my life since the passing of my son. I enjoy watching some of the teens grow and work on their communication skill. Knowing the organization has projects that Help our youth's, gives me the passion to continue volunteering.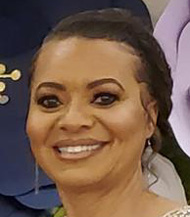 Lisa Fields
Secretary
Lisa Fields ​I am a mother and grandmother. I have over 30 years of Customer Service in the airline industry. For many years, I was a single parent and learned how to overcome adversity. As I took on the role of both mother and father and the challenges that entails, I continuously reminded myself I am blessed with whatever I have. Even in the darkest moments, I felt I had a responsibility to help those who weren't as fortunate. I've always had a passion for helping those in need whether it be financially, lending an ear or volunteering my time. I've volunteered at school events, packed boxes for the troops, provided bags of necessities and food for the homeless, participated in fundraisers and volunteered my time with S and F. I feel strongly about the assistance they've provided children, families and the community. It is my pleasure to continue to work with this important organization and impact lives in a positive manner.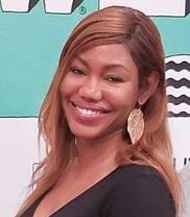 Blessing Ogiata
Treasurer
Blessing Ogiata is a graduate of Bowie State University class of 1999. While at Bowie she was a part of the NASA program where she served as a Satellite Command Controller. `Gathers data collected from the Sun and submit the information to NASA for further testing. After graduating with a Computer Science degree Ms. Ogiata has worked as a Web and SharePoint Designer/Developer for 20 years providing website services to the Federal Government and Private sector. She has successfully provided strategic solutions in web design and implantation of web application for the US Army & Army Reserve, Veterans Affairs, Department of Transportation, DTC Technology and Women of Freedom Foundation just to name a few. In 2011 Ms. Ogiata lived in Doha, Qatar for two years to serve as a Web Specialist for the CENTCOM Joint Theater Support Contracting Command (C-JTSCC) supporting the region of Qatar, Afghanistan and Iraq. Instrumental in providing critical and time sensitive web support that ensure beneficial mission support to combat troops.  Her support to the Command earned her a Commanders Coin from the C-JTSCC two Star Commanding General for outstanding performance. Ms. Ogiata has volunteered her time with the Epilepsy Foundation Metropolitan Washington in assistant with awareness and outreach within the Washington DC area. She is also very active in her community by volunteering her time to the local District Office, and in getting individuals to come out and vote. Ms. Ogiata joined the Skill and Faith Athletes family in October 2018 when she relocated to Dallas Texas from the Washington DC area. She is humble to be a part of the Board and help impact the lives of our youth to be a contributing member in their community.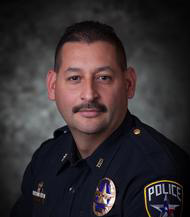 Brian Moralez
Board Member
Brian Moralez has been working for the Irving Police Department for the past 20 years. He has served in the Patrol Division, Criminal Investigation Division, Personnel Division, and is currently assigned to the Community Service Division. In his current position he supervises the school resource officers. He enjoys building relationships with the community especially the children and young adults. For the past two years he has helped coordinate the outreach summer programs provided by the police department, which specifically focuses on the student during their summer break. He has been married for 12 years to his wonderful wife and they have three children.